Whatever the time of year, Gite-stvigor offers you a warm welcome.
A building full of character that has been sympathetically restored retaining original & historic features yet providing modern day comforts. Furnished with a mixture of quality antique and vintage furniture, Gite-stvigor offers you a comfortable base to explore, whatever the time of year.

In the summer, open the windows and watch the swallows swoop over the pond which is home to a diverse fauna then in the evening, relax in your private garden with a bottle of wine while cooking on the barbecue; or in the winter, light the vintage Surdiac wood burner after a day exploring and snuggle down to enjoy the beautiful local produce bought at a market.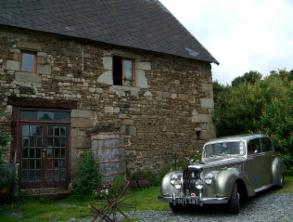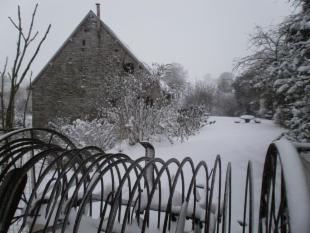 Reputedly owned by Eleanor of Brittany, grand daughter of Eleanor of Aquitaine, Gite-stvigor oozes history from its walls; the feeling of which is enhanced by the decor which has evolved over the time that Gite-stvigor has welcomed many contented guests.
Open all year, Gite-stvigor provides you with the opportunity to relax and enjoy all that the beautiful Normandy countryside has to offer but if you want to explore further, we are in the perfect location. If you are a morning person, enjoy our stunning sunrises....

...if, however, you are a night owl, marvel at the myriad of stars, spot the milky way and watch for etoile filante or work out the constellations.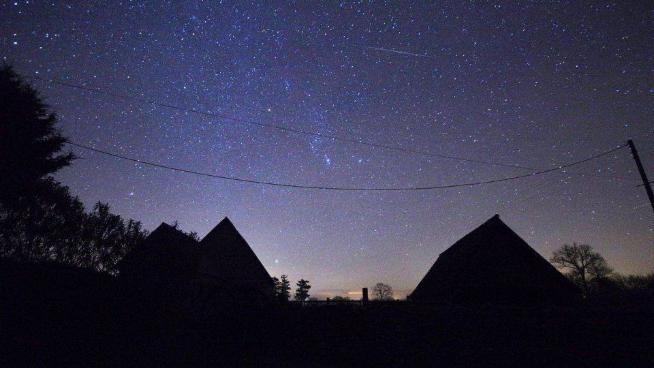 Whatever your interests , you will find plenty to occupy you at Gite-stvigor.